Assad forces casualties in ISIS attack east Raqqa
On Monday dawn, 12 Assad forces fighters were killed in clashes with ISIS when it attacked Madan town on the Euphrates river southern bank (al-Shamyie) in Raqqa eastern countryside.
NSO reporter in Raqqa said 12 Assad regime fighters were killed when ISIS tried to break in Madan town east Raqqa which under ISIS control since early 2014.
Reporter added Assad forces attack was backed by al-Ashaer forces and Russian warplanes which bombed the town and led to huge destruction in civilians houses.
Assad forces captured Raqqa eastern countryside south Euphrates river from al-Sebkha to Madan after SDF suspended operation in Raqqa and its countryside.
Madan considered ISIS last held area except city of Raqqa which is besieged by YPG-dominated SDF after launching"Raqqa great battle" to capture the city and expell ISIS.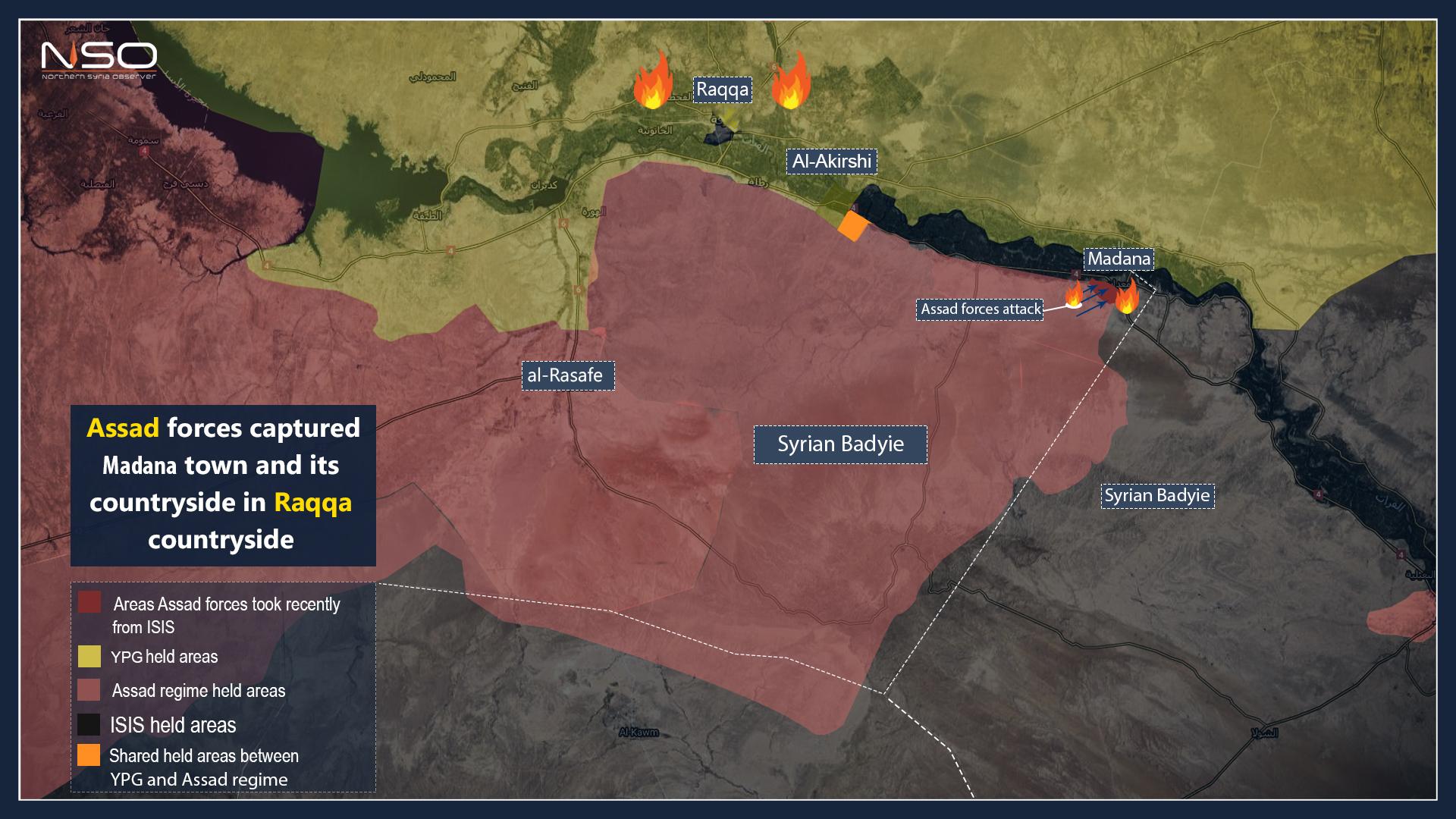 الرقة
قسد
داعش
جيش العشائر
معدان