Displaced civilians are complaining of high rent in Jarablus and local council promise to control it
A market in Jarablus city in Aleppo eastern countryside.
Mostafa couldn't carry his house's furniture and property during his second displacement to Jarablus city in north east Aleppo near borders with Turkey, although of his big loss and the tiring displaced journey what was in his mind when he arrived at Jarablus was finding a house to live in with his family for a good price while house's rents are rocking high and not enough houses to be rented.

Mostafa is from Deri Hafer in east Aleppo, he was displaced first to al-Khefsa city when Assad forces attacked his town and in several months regime forces advanced to al-Khefsa, under intense aerial bombardment Mostafa fled without carrying any of his properties, he told NSO reporter: we fled with tens of thousands of civilians to SDF held areas, we couldn't carry anything, I lost a pick-up truck and 29 sheep when regime soldiers looted the area.

When Mostafa arrived at Jarablus he didn't find any housing centers which forced him to live at one of his friends who's a displaced civilian too, within 2 weeks of search for a house to rent he found a 3 rooms house but one is closed because it contain the owner furniture for 100$ per month.

Mostafa told NSO: we are displaced civilians not tourists!" he added "although we told the owners that we are displaced civilians who left everything behind but he refused and insisted on 100$ per month and I had to accept because I had no choice.

Displaced civilians in Jarablus city suffer from high rents which can reach to 300$ per month for 100m² house, some owners used displaced civilians need which added more weight on their shoulders while the living conditions in camps are terrible and lack of aid agencies too.

In a long displacement journey from Raqqa to Jarablus Abu Abdulaziz took 11 of his family member running from clashes in Raqqa city and SDF partner US-led coalition aerial bombardment.

Opposition-held north east Aleppo consider a safe haven for hundreds of thousands of civilians running from battles and aerial bombardment especially eastern area due to security and safety since Turkey announced the end of Euphrates Shield operation in 29 March 2017.

Owners' stubborn make it worse and leaving the area is one of the solutions

Abu Abdulaziz who was working in agriculture in Raqqa countryside told NSO "we suffered a lot until we reached FSA-held areas in Aleppo eastern countryside, we stayed at a house of our relatives who fled to Jarablus before, but due to small house and embarrassment we had to search for a house to live in".

During his search Aby Abdulaziz was asking shopkeepers and people for a house to rent because there were no real state offices, 3 weeks later he found an empty house of 2 rooms.

The owner live in Aleppo and insisted on 100$ for rent per month despite all Abu Abdulaziz plea to make it less, Abu Abdulaziz said "the owner live in furniture house in Salah al-Din neighborhood in Aleppo and pay 25k SYP about 50$.

Before displacement Abu Abdulaziz worked in agriculture in farms he owns in raqqa countryside, now his son helps him by working in a shop in addition to help from his brother who works in Saudi Arabia.

In Jarablus no rent less than 100$ and some furniture houses reach 300$, residents say it is because there are few houses to rent with too many displaced civilians but displaced say it is due to greediness of owners due to lack to any official side to organize and observe renting process.

Abdulkarim Abu Mohamad a displaced civilian from Aleppo eastern countryside has a wife and 3 daughters in addition to his son and his family told NSO: I rented a house of 4 rooms for 200$ but high rent pushed me to find a sponsor in SDF-held Manbij where I rented a house for 35k SYP around 60$.

Displaced civilians also suffer from rent change as owners ask directly to raise the rent or indirectly by saying they need the house.

Rent prices keep going up

This is what happened with Abu Abdullah who rented a house after Jarablus was liberated for 35k SYP and now he pays 150$ according to what he told to NSO.

Same with Abu Omar who used to pay 30k SYP for 4 rooms house in the outskirts of the city but now he pays 100$ after the owner demanded more and said it is temporary because someone offered 250$ for the house.
While displaced civilians flow keeps coming to Jarablus the prices still going up which is another suffer added one the refugees' shoulders.

Lately owners especially in the outskirts of the city building extra rooms and rent it which are mostly a room with its kitchen and bathroom without painting.

An owner of these new buildings in the Southern Neighborhood built 3 shops and divided it to rooms less than 24 for each room and insist on 35k SYP per month for each room.

Promises from the local council to find solution

In August, Jarablus Local Council issued a decision to limit rents but cancelled it hours later, the decision limited the room's rent for 35$ and emphasizing on registering the contract at the local council, council also promised to form a committee to study and organize rents in the city.

The head of the local council told NSO that the problem of rents was aggravated after the city was liberated from ISIS, all displaced civilians still pouring in due to clashes and bombardment in their area and this issue will solved by the committee who will take into consideration the buildings conditions and services.

Laawyer Mahmoud al-Ali see that limiting rent should be done by a specialized committee who take into consideration the buildings conditions and its place.

Al-Ali said the council has the chance to solve the problem with better way than limiting the rent because the council has big daily income and a lot of places to build houses and rent it for considerable prices which will add options for people who are looking to rent and when refugees go back to their houses council can use this building for other purpose.

Jarablus city contain 4 camps and random gatherings of refugees and host around 30k civilians according to the aid office of the council and they live in al-Jabal camp west Jarablus, Zoughra camp near Zoughra village 20km west Jarablus, Stadium camp inside Jarablus and Ayn al-Bida camp south the city near Ayn al-Beida village in addition to more than 10 random gatherings contain related families.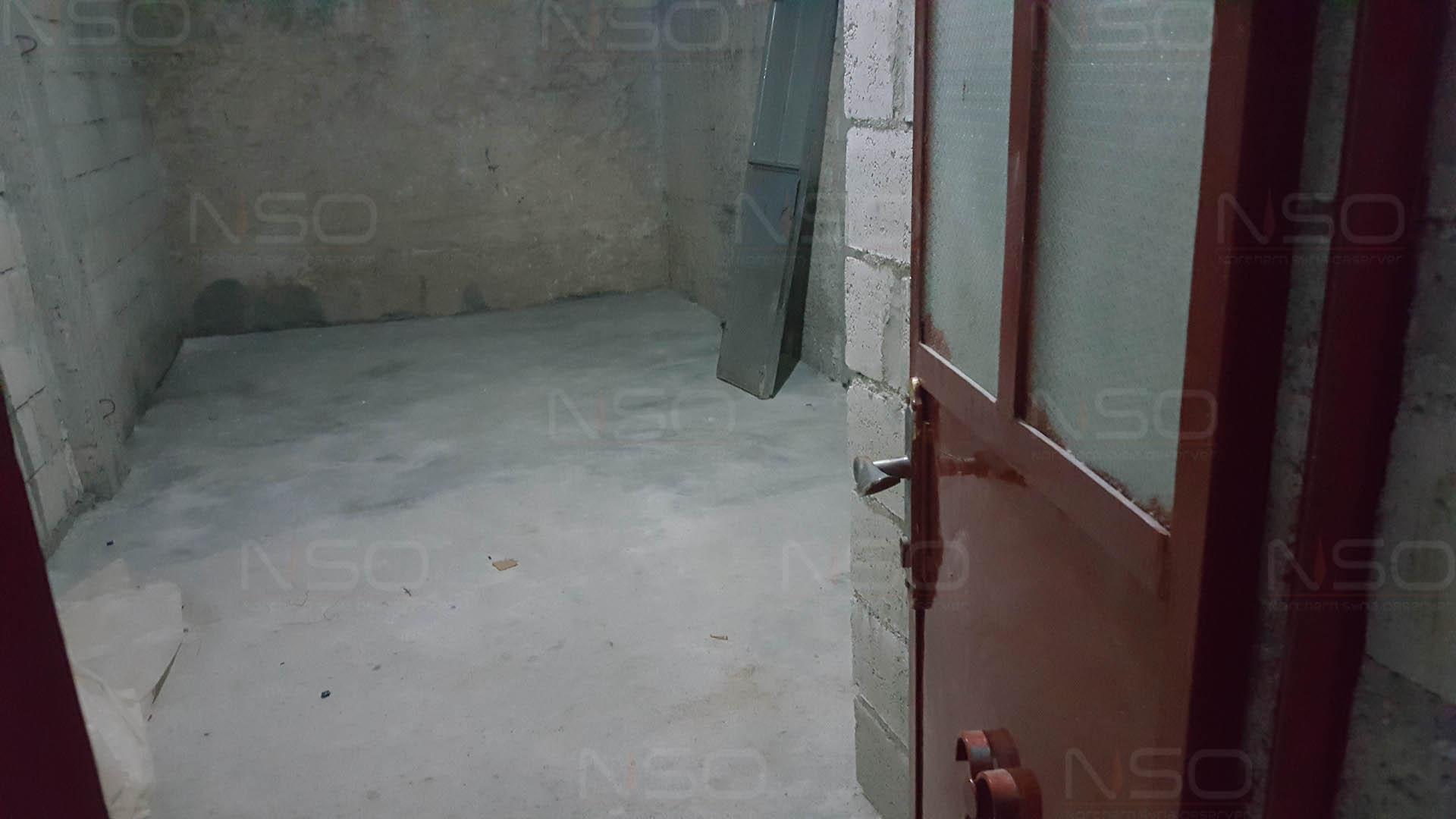 empty room less than 20m look over dirt road in Jarablus for 30k SYP per month around 35$.